Vacation season is officially here. While there's lots to see and do here in the U.S., many travelers choose to spend that well-deserved time off in another country. Before you get on that airplane to head overseas, here are five things every international traveler should know:
1. Check U.S. Department of State Alerts and Warnings. Are there current alerts and warnings for the country you are visiting? Click here. 
2. Understand the difference between a U.S. Department of State Travel Warning and Travel Alert. The U.S. Department of State issues a Travel Warning when they want travelers to consider carefully travelling to a country at all and is more serious than an alert. A Travel Alert is issued for short-term events that should be kept in mind when planning travel. Click here.
3. Stay connected to the U.S. through the Smart Traveler Enrollment Program.This free service allows travelers to register their trip with the nearest U.S. Embassy or Consulate. This service will help the U.S. Embassy contact you as well as help friends and family get in touch with you in the event of an emergency. Click here.
4. Don't forget about health issues.The Center for Disease Control and Prevention lists health travel notices, diseases you may be exposed to and recommendations (such as vaccines) by country. Click here.
5. If you See Something, Say Something. Once you're at the airport, remain alert and if you see something, say something to authorities. Click here.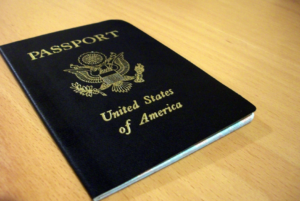 In addition to these tips, you can also check out travel tips from the U.S. Transportation Security Administration (TSA) and review the U.S. State Department's Travel Checklist here.
Safe travels!