After two-year pilot phase reached nearly one million users, Mayor announces end of ShakeAlert L.A. and transition to new platform
LOS ANGELES –– Mayor Eric Garcetti today announced that the City of Los Angeles will retire the ShakeAlertLA earthquake early warning mobile app on December 31, 2020. The app was a pilot project that laid the foundation for an earthquake early warning alert system in California. Angelenos are now encouraged to download MyShake, a new statewide cell phone app from Earthquake Early Warning California that is powered by ShakeAlert and builds on lessons learned from the City's two-year ShakeAlert pilot to deliver earthquake early warning alerts to people across L.A. County.
"Los Angeles leads the nation in earthquake resilience –– and ShakeAlertLA showed how we can harness technology to provide critical warning before an earthquake hits," said Mayor Garcetti. "The next big one is not a matter of if, but when, and we can all do our part to stay prepared, resilient, and a few seconds ahead of the game by downloading the MyShake app now.""On behalf of the Governor and State of California, we thank Mayor Garcetti for his leadership and work to advance seismic safety," said Mark Ghilarducci, Director of the California Governor's Office of Emergency Services (Cal OES). "We are better positioned today because of the Mayor's efforts and encourage all Angelenos to access the statewide earthquake early warning system which can provide life-saving seconds to drop, cover and hold on before an earthquake. We are pleased to be able to expand this life-saving technology to all Californians."
Since its launch in 2018, the ShakeAlertLA app has received 920,000 downloads and issued 100,000 early warning alerts. As the first earthquake early warning app in the country, ShakeAlertLA created new software techniques, threshold alerting levels, personal privacy protections and communication methods, and demonstrated that telecommunications networks could handle a large number of mass notifications. MyShake builds upon this innovation, broadening the coverage to the entire state.
As part of this effort, under Mayor Garcetti's leadership, the City of L.A. made a $6 million strategic investment to add more sensors to the ShakeAlert network, establishing Southern California as the first region in the United States with the density of stations required to support the early warning system. ShakeAlert uses these sensors and others that have since been installed across the state to create the warnings that MyShake uses to distribute alerts to its users.
Last October, on the 30th anniversary of the deadly Loma Prieta earthquake, Governor Gavin Newsom announced the launch of the nation's first statewide Earthquake Early Warning System, which marries a new smartphone application dubbed "MyShake" with traditional alert and warning delivery methods such as Wireless Emergency Alerts (WEA).
Like ShakeAlertLA, the state system uses ground-motion sensors to detect earthquakes that have already started and estimates their size, location, and impact. When it detects a significant magnitude, the system issues a ShakeAlert Message, providing a warning before shaking begins. Earthquake Warning California marries the MyShake App and Android Earthquake Alerts with traditional warning delivery methods such as WEAs.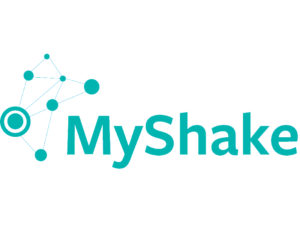 The MyShake App has been downloaded more than one million times since being publicly launched in 2019. In addition, Cal OES recently announced a partnership with Google that includes Earthquake Warning California technology as a feature included in millions of new Android phones and via software updates in existing Android phones used in California.
The Mayor's Office, in partnership with AT&T, the Annenberg Foundation, and the Mayor's Fund for Los Angeles, developed ShakeAlertLA  to issue alerts to users in L.A. County in areas experiencing an earthquake with weak shaking (MMI 3) or greater for earthquakes of magnitude 4.5 and greater.
The mobile app was developed as open source so that other cities and regions on the West Coast could copy the app until they could all be connected under one system. The City of L.A. subsequently worked with cities, counties, and states, sharing expertise and lessons learned to assist them in developing effective earthquake early warning programs.
"Through working cooperatively with the U.S. Geological Survey, the City of Los Angeles delivered the country's first cell phone app for mass delivery of earthquake early warning alerts," said USGS Director Jim Reilly. "The app was developed by the City and powered by the USGS ShakeAlert system and has paved the way for widespread public alerting throughout the State of California. What we learned from our important pilot partnership with the City of LA has benefited people throughout the West Coast as we expand ShakeAlert."
ShakeAlertLA was designed  to spur innovation and serve as a bridge until a statewide earthquake early warning system was implemented. Under the leadership of Governors Jerry Brown and Gavin Newsom, the State of California was able to develop the MyShake app. Now that MyShake has launched, ShakeAlertLA will not send earthquake alerts to users after December 31, 2020. Residents who want to receive earthquake early warning notifications should download the MyShake app, which is available on the Apple store, or on Google Play.
###