Debris Removal Operations Underway in this Plumas County Community
SACRAMENTO – Last year, for over two months straight, the record-breaking Dixie Fire ravaged Northern California, burning nearly one million acres and leveling historic mountain towns like Greenville and its neighbor Canyon Dam.
Following a special request from the Governor's Office of Emergency Services (Cal OES), the Canyon Dam community was included as part of broader federal wildfire assistance for Plumas County.
Located nine miles west of Greenville at the mouth of the Feather River along Lake Almanor, Canyon Dam became yet another Sierra Nevada community that found itself in the path of the destructive Dixie Fire, losing several houses, businesses, and mobile home parks.
Although businesses and mobile home parks are generally not eligible for debris removal assistance, their inclusion in the State's Consolidated Debris Removal Program helps ensure this community gets on the road to a more resilient recovery.
Since starting recovery operations, state crews have been working round-the-clock to clear eligible wildfire debris from Canyon Dam.
To date, crews have cleared 13 of the 14 private homes and 21 of the 38 mobile homes. The work accounts for 5,800 tons of waste and over 570 truck trips between Canyon Dam and approved recycling or disposal facilities.
Additionally, 123 fire-destroyed vehicles and 290 hazard trees will be removed at no out-of-pocket cost to the Canyon Dam residents, helping clear the path for them to rebuild, recover, and respond to future disasters.
Photos of Canyon Dam Debris Removal: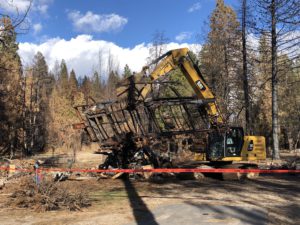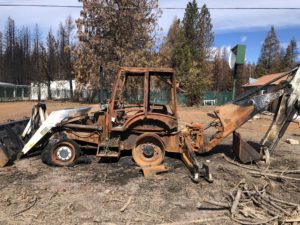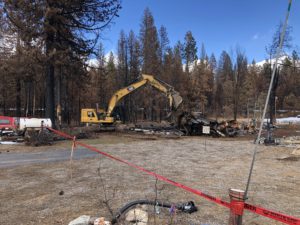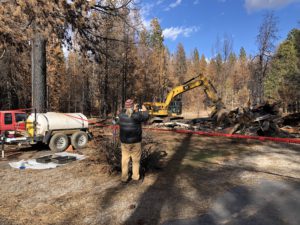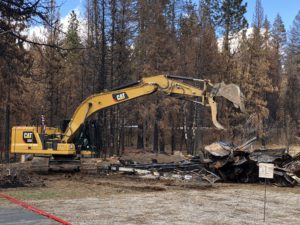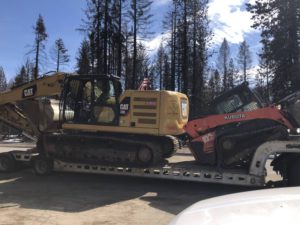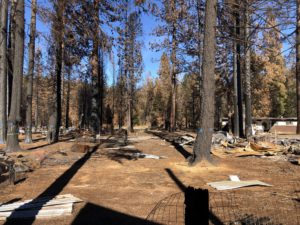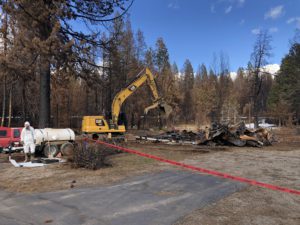 ###