Beth Cousins, a former city Deputy Chief Information Officer in Minnesota, was hired as the new Chief Information Officer at the California Governor's Office of Emergency Services (Cal OES), ending a five-month national recruitment. She replaces Carla Simmons, who retired after her six-year tenure at Cal OES.
Simmons totaled 14 years of state service with previous stops as a project manager/programmer for the California Office of Spill Prevention and Response as well as the manager of the applications services group for the California Highway Patrol.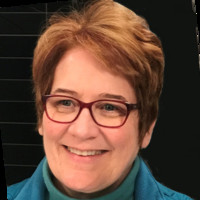 Simmons' replacement at Cal OES, Cousins, is new to state service. She most recently spent nine years as the Deputy Chief Information Officer for the city of Minneapolis, preceded by a stint as the city's IT Director for Technology Development, the Project Management Office, and GIS.
Before joining the city of Minneapolis she worked for IBM for 13 years as a software developer and as a project manager. Cousins, a graduate of the University of Minnesota with a master's degree in computer science and an executive MBA as well as completing the Design Thinking Bootcamp for Executives at Stanford University's Graduate School of Business, owned and operated a small business venture prior to joining Target Corporation in 2006 as the company's IT Development Manager for Target.com.
Her new Cal OES position is located at the agency's Mather headquarters.