As part of the ongoing push by the state to protect a broad swath of Californians working on the front lines of the response to COVID-19, the California Governor's Office of Emergency Services on Friday distributed more than 11 million surgical masks.
This distribution will ensure that transit and transportation workers, law enforcement, port workers, grocery store and food handling workers and nutritional service providers at our State Department of Education, as well as those providing care to Californian's most vulnerable residents in our nursing and senior care facilities and through in-home support services have adequate PPE to perform their critical functions.
As well, this allocation includes PPE to Farm Workers, critical to ensure for reliability and sustainability our food supply during the harvest. Friday's shipments comes in addition to the tens of millions of N95 and surgical masks already sent to health care facilities and local governments. Additional shipments to key sectors will continue through the duration of pandemic.
"Governor Newsom has made it clear that protecting Californians is his top priority, and that includes taking every necessary step to ensure our critical sector workers get the PPE they need. Although we still face a worldwide shortage in PPE, we've been working diligently to mitigate these shortages in the supply chain, including the effort to meet ongoing demand and supply," said Cal OES Director Mark Ghilarducci.
The breakdown of surgical masks that began being delivered Friday, includes:
500,000 – California Department of Education
4,239,000 – Farm Worker and Agricultural Groups
5,000,000 – Department of Social Services for distribution to programs serving California's most vulnerable residents.
750,000 – Grocery Groups and Food Service Providers
500,000 – California Highway Patrol
46,500- Transit and Transportation Groups
10,000 – Port Workers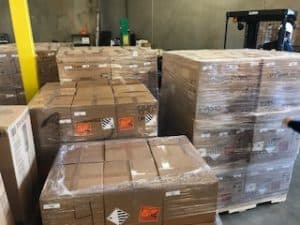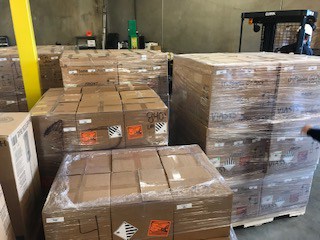 The distribution is part of a wider effort by Cal OES and the State of California to prioritize the procurement and dispersal of personal protective equipment and other emergency assets and commodities during the COVID-19 pandemic to protect the public health and safety.
As of yesterday, the State of California has delivered more than 45.6 million N95 masks, 26.3 million surgical masks, 13.1 million gloves and 4.3 million face shields. Statistics on the amount of personal protective equipment released to each county can be found here.
For more details on California's response to COVID-19, visit: https://covid19.ca.gov/