Following severe storms that affected most of the state this past winter, the California Governor's Office of Emergency Services (Cal OES) and its partners provided unprecedented aid to affected Californians.  
Recovery efforts following the storms were wide-ranging and are ongoing in some cases, as affected residents and government agencies can still apply for Individual Assistance and Public Assistance projects around the state. 
Here are the latest recovery numbers for the 2023 February and March Storms (DR-4699): 
The deadline to apply for Individual Assistance for Californians affected by the February/March storms (DR-4699) is September 1, 2023. Apply for Individual Assistance here: Home | disasterassistance.gov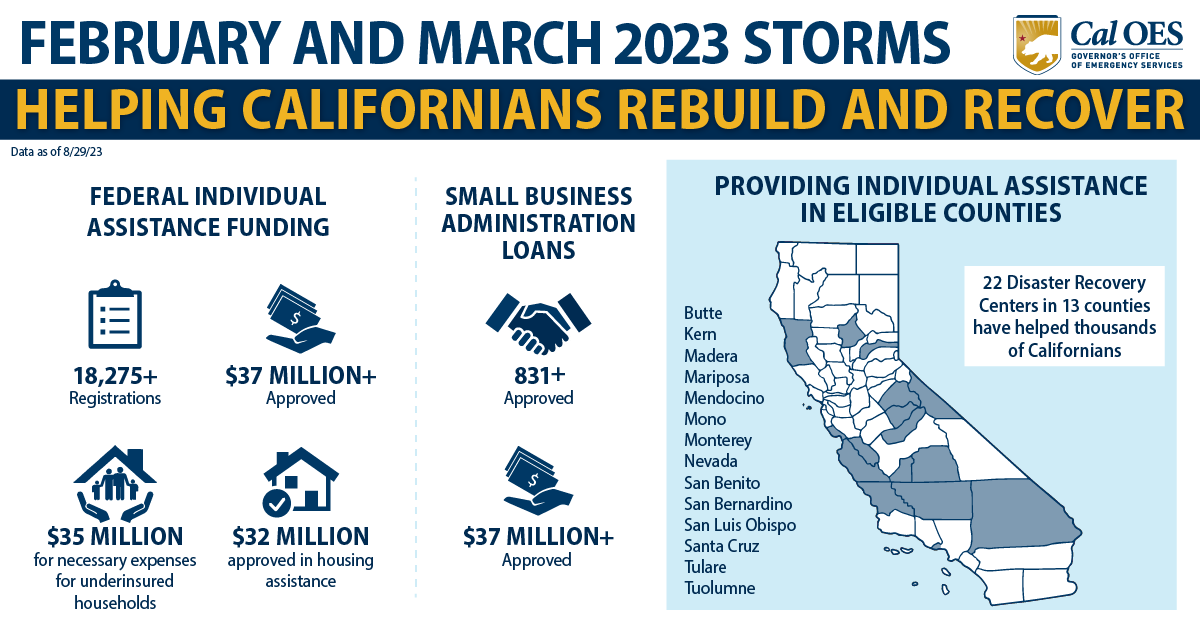 Here are the latest recovery numbers for the 2022-23 Winter Storms (DR-4683): 
The Individual Assistance application period for this incident is closed.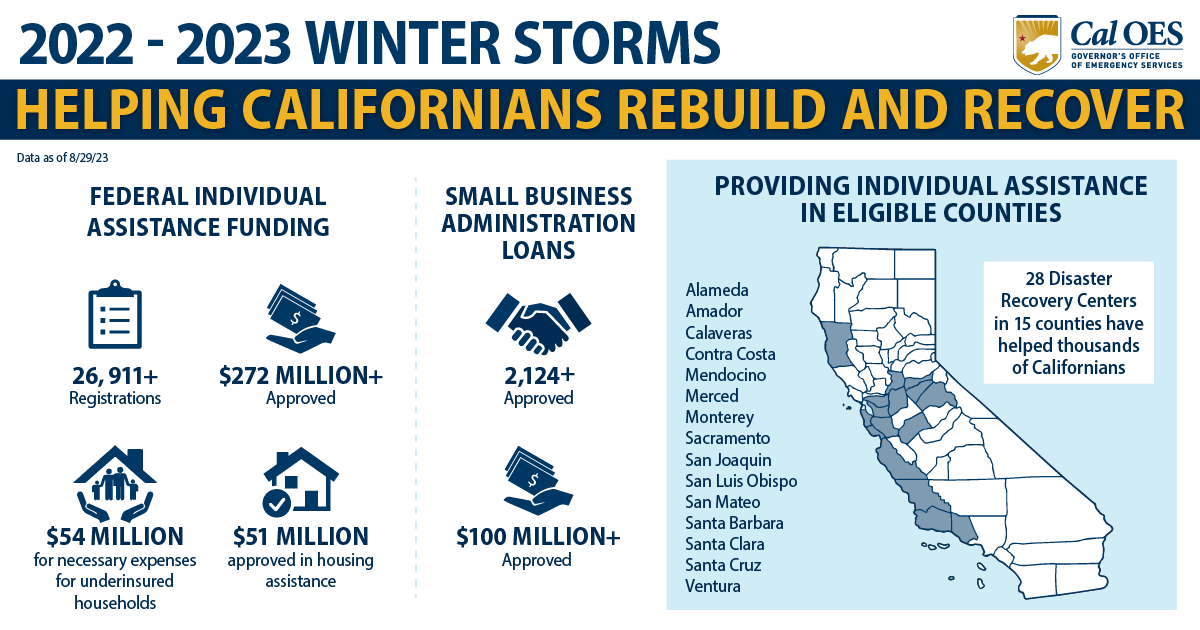 For more information on recovery efforts from the severe storms, visit: 2023 Winter Storms Recovery | Cal OES News