Cal OES urges Californians to be prepared before, during, and after a storm. Generators can be a vital resource during a power outage. There are several steps to keep in mind when using a generator to keep your family safe.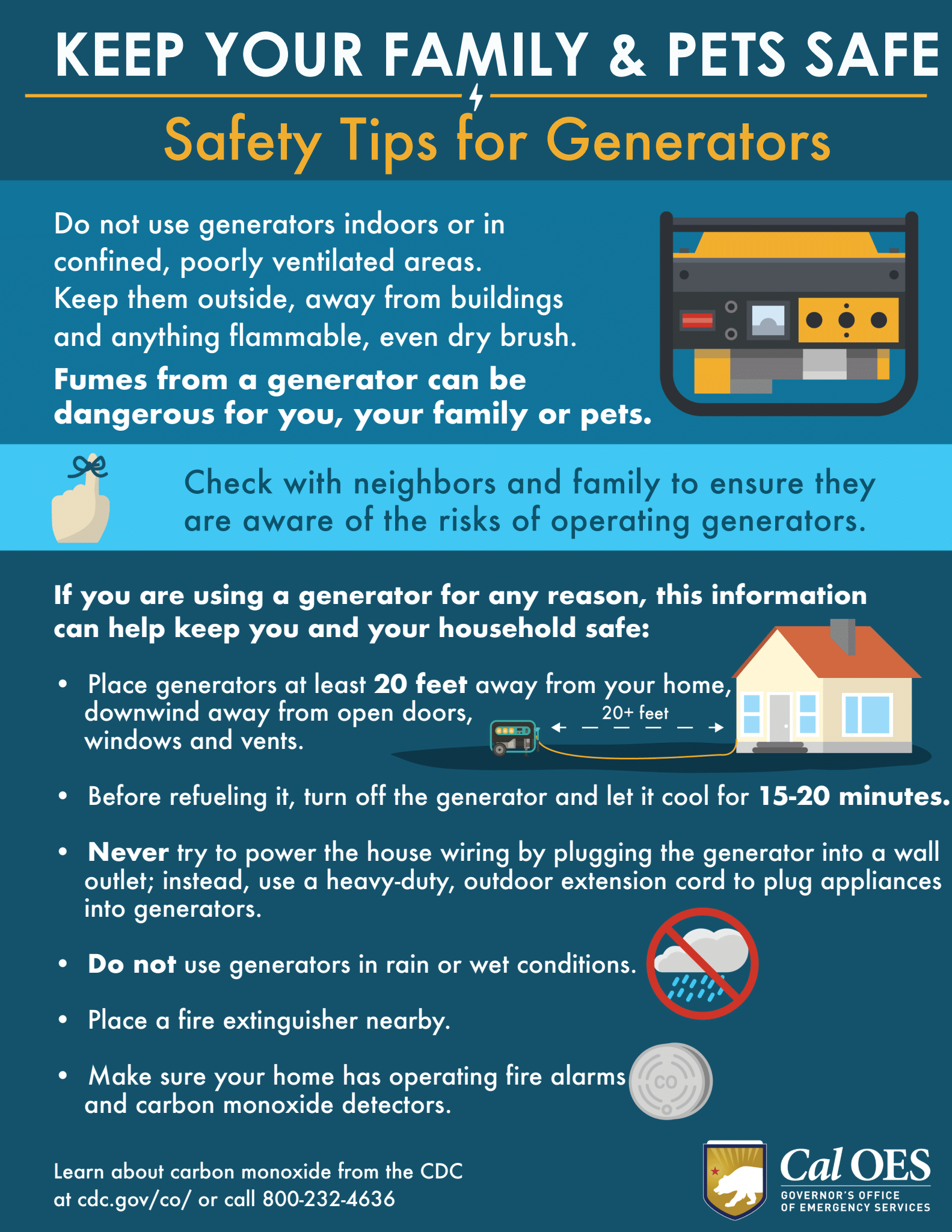 Generator safety:
Generators and fuel should always be used outdoors and at least 20 feet away from windows, doors and attached garages.
Install working carbon monoxide detectors on every level of your home. Carbon monoxide is a colorless, odorless gas that can kill you, your family and pets.
Keep the generator dry and protected from rain or flooding. Touching a wet generator or devices connected to one can cause electrical shock.
Always connect the generator to appliances with heavy-duty extension cords.
Let the generator cool before refueling. Fuel spilled on hot engine parts can ignite.
Follow manufacturer's instructions carefully.
Keep generators away from buildings and anything flammable, including dry brush.
RESOURCES