As of 1/15/22 at 8:45 a.m.:
What
Based on a massive volcanic eruption in the South Pacific, a Tsunami Advisory has been issued for the west coast of California. This could produce strong wave activity for 24 hours and possible damage to boats, harbors, beaches and other critical infrastructure.
Where
The impact area runs from Crescent City all the way south to Oceanside.  All coastal counties need to be aware and prepared.
Action
The California Governor's Office of Emergency Services was notified by the National Tsunami Warning Center with the Advisory notification. An advisory indicates strong waves and dangerous currents for up to 24 hours.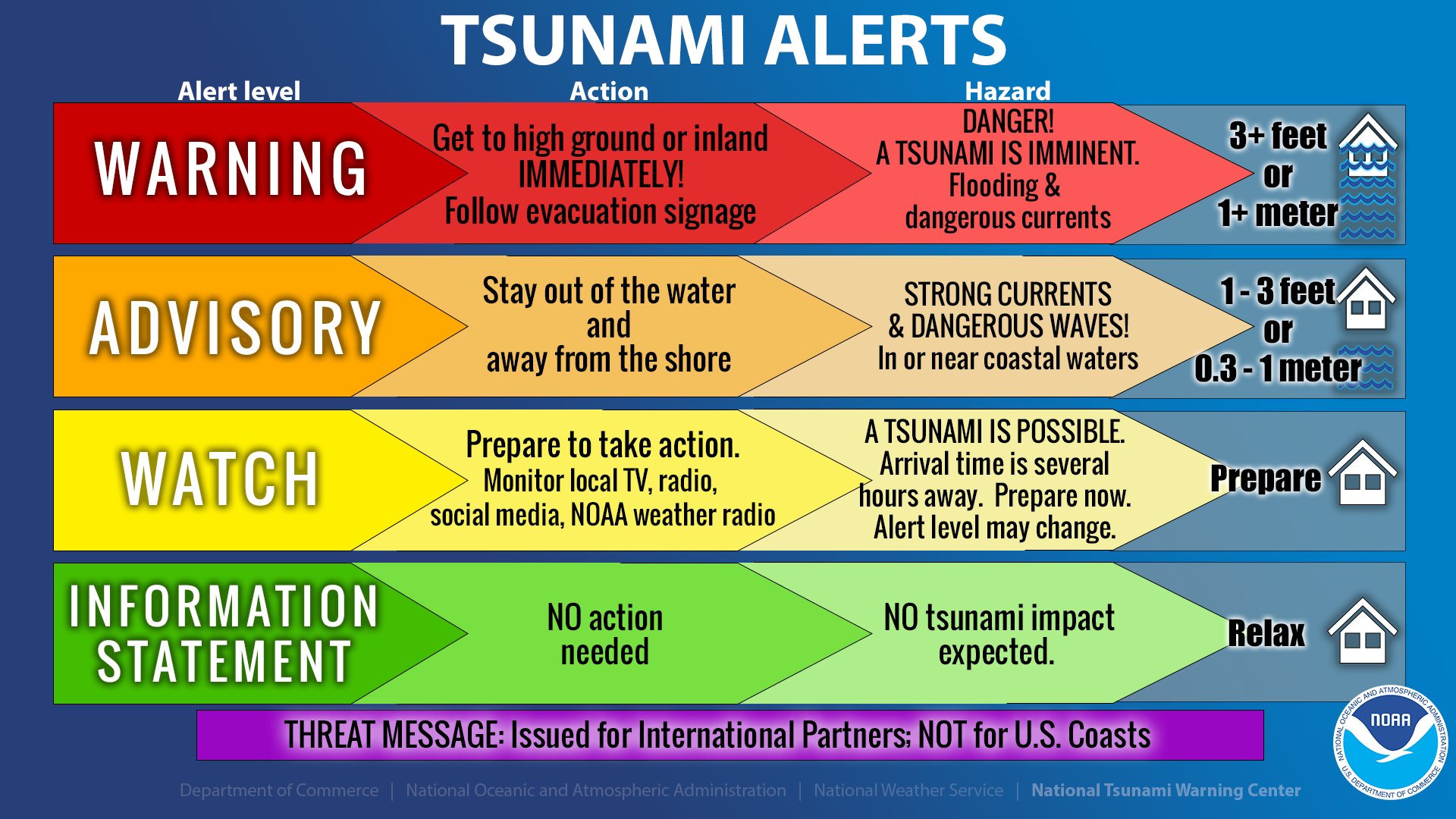 The Cal OES Warning Center has actively notified coastal county operational areas, potentially impacted communities and public safety, emergency managers and first responders of the potential threat of this Tsunami since the Advisory was posted by the National Tsunami Warning Center early Saturday morning.
The state in close contact with the US Coast Guard as well as state and local law enforcement, fire departments, emergency managers and state agency partners all of who are working quickly to clear beaches, get surfers and swimmers out of the water, notify campers on the beaches and get boats safely secured in harbors.
The State Operations Center at Cal OES is activated to support response operations and local government as required and state personnel from State Parks, CHP and Cal Trans will all be out along coastal highways monitoring potential sea level raise or wave action.
At this time the Tsunami is an advisory level and we are leaning forward and taking nothing for granted to try to keep our communities and critical infrastructure safe. Even at an advisory stage, Californians need to be be prepared to take action and stay out of the water and away from shore.