Continuing efforts to bridge connections with local, state, national and international partners, the California Governor's Office of Emergency Services (Cal OES) today welcomed nine delegates from the State Emergency Services of Ukraine. The Ukrainian delegates are currently on a two-week study tour of the United States to promote more efficient emergency response.  
Leaders from across Cal OES spoke with the Ukrainian Delegation on how the state prepares for, responds to and recovers from disasters. Conversations also covered the California Fire and Rescue Mutual Aid System, wildfire technology and the coordination of resources during emergencies.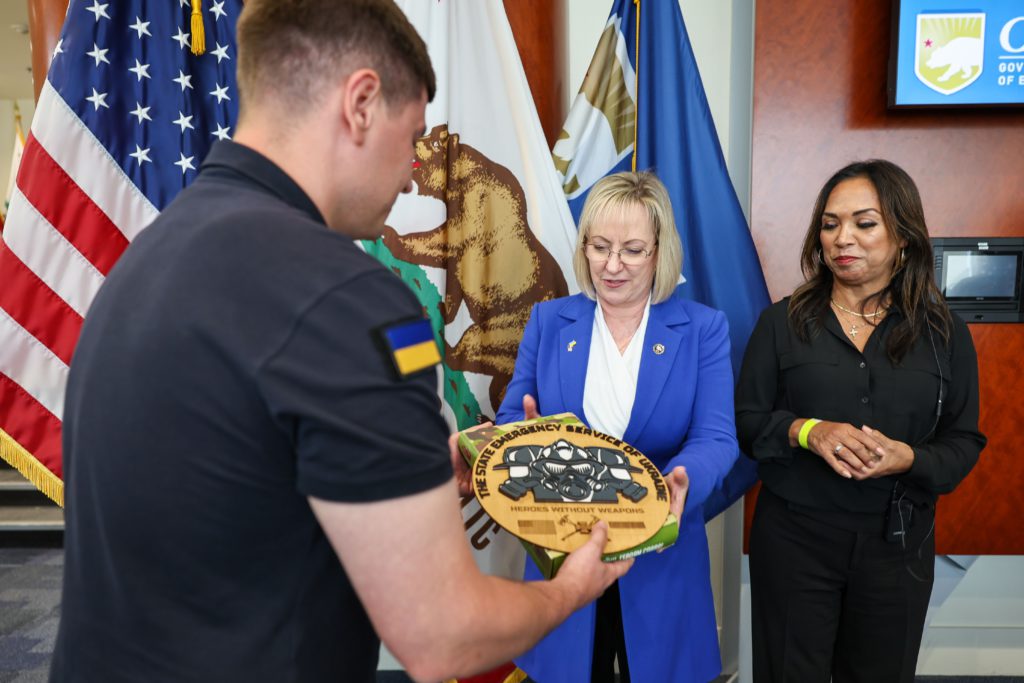 As Cal OES has expanded its leadership role within state government in recent years, the department has expanded efforts to build relationships with foreign partners. This has included previous efforts to support humanitarian relief in Ukraine, in May 2022 Governor Gavin Newsom and Cal OES sent emergency relief supplies to Ukraine. This included items like oxygen concentrators, beds, wound and IV kits, a defibrillator, wheelchairs, and other necessary supplies.