California received its first significant storm of 2021 this week and its impact was felt in almost every part of the state. This weather system came with plenty of rain, flash flooding, snow and – dangerous road conditions.
Drivers are always encouraged to be alert, safe and aware of their surroundings during normal conditions and this advice is even more important during inclement weather. During a storm, try to avoid unnecessary driving. If you must be on the roads, California Department of Transportation (Caltrans) has winter driving tips to help you stay safe: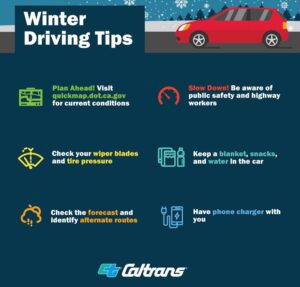 Know Before You Go. Unpredictable weather also means road conditions and routes are subject to change as quickly as the weather does. QuickMap is a reliable source from Caltrans with the latest conditions such as closures, detours and more. Drivers are encouraged to download the free QuickMap mobile app to have road conditions in the palm of their hands. Road conditions are also available online at quickmap.dot.ca.gov.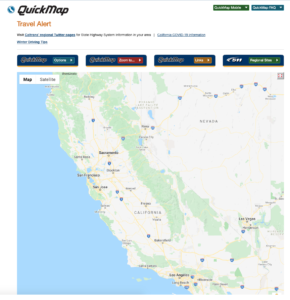 Additional Resources: