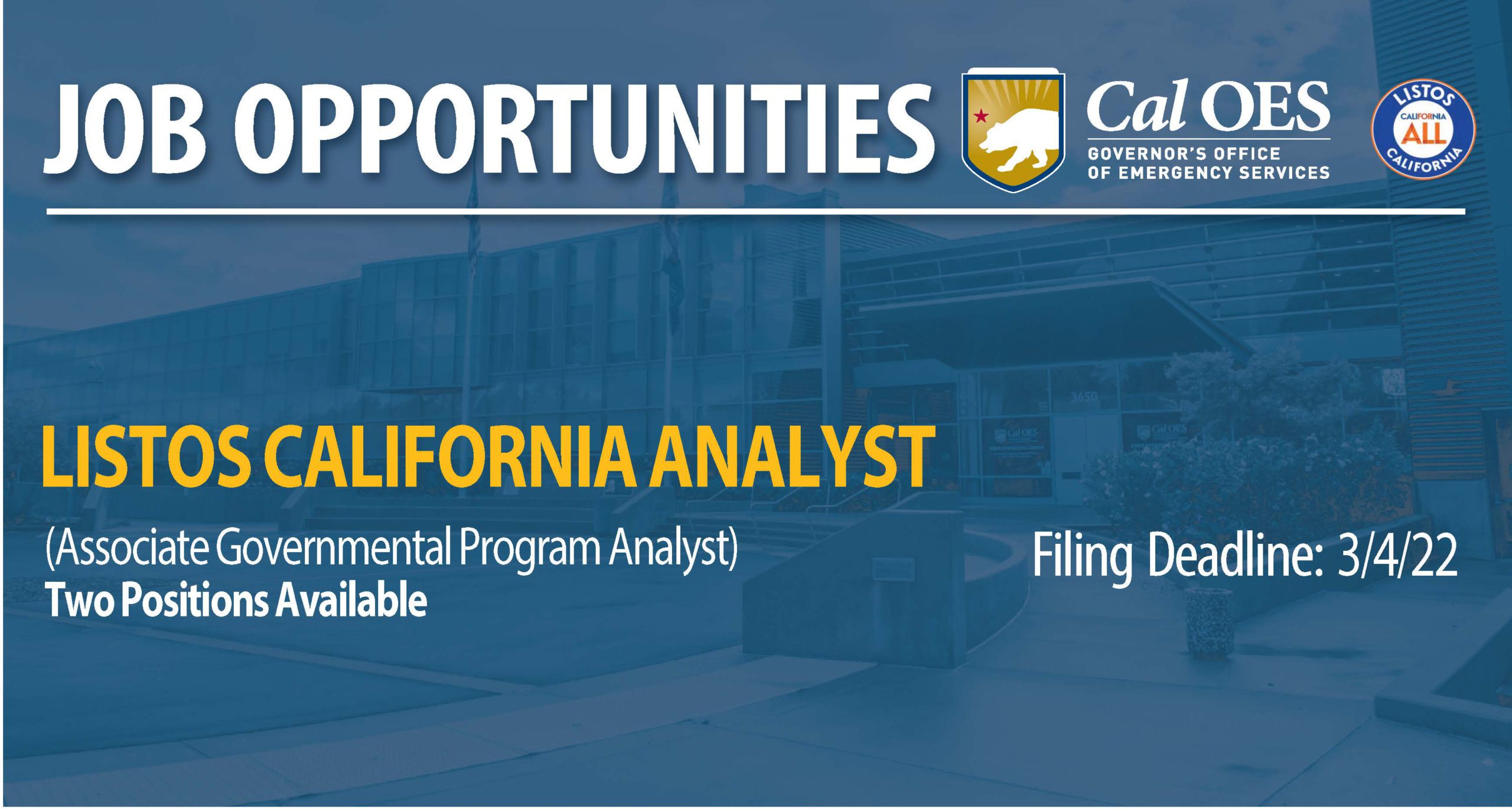 The Governor's Office of Emergency Services (Cal OES) is recruiting for an Associate Governmental Program Analyst to be a part of the new Office of Diversity, Equity and Inclusion, working on the Listos California Program.
The aim of the Office of Diversity, Equity and Inclusion is to help build community resiliency by strengthening connections between vulnerable Californians and the emergency response network. This work is key to improving disaster-planning for all-hazards, and meeting community needs before, during and after a disaster.
This incumbent will perform various functions related to the Listos California Program, a community-based approach to disaster preparedness, response, recovery, mitigation, and homeland security focused on reaching vulnerable populations in California.
Key Responsibilities:
Work with Cal OES staff to develop and implement a strategic plan for outreach and stakeholder engagement with communities across the state
Develop toolkits, newsletters and other outreach products.
Write and submit status reports on activities of the Listos California Program
Assist with the development of a strategic plan for building a culture of equity diversity and inclusion across all program areas of the agency
Work with local partners to coordinate resources
Click here to access the CalCareers job posting.