Cal OES urges Californians to be prepared before, during, and after a storm, there are a few key things to consider to keep your family and your home as safe as possible.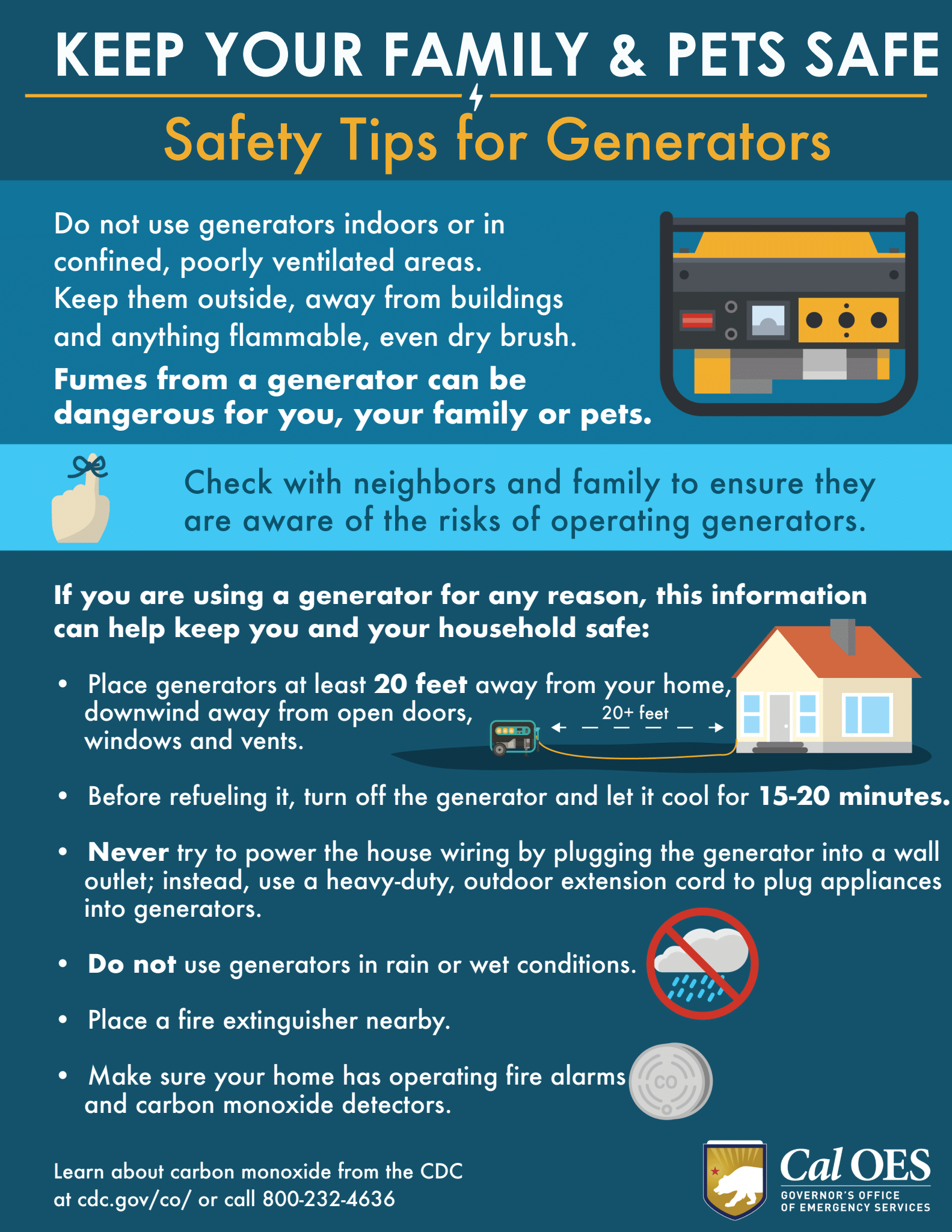 As the season for severe winter weather sweeps across the country, make sure your family and your property are prepared for whatever the winter brings. Just follow the tips below and contact your local propane supplier if your propane system ever gets damaged.
CREATE AN EMERGENCY PLAN
Work with your family to create a plan in the event of a winter storm. As part of this effort, make sure to post contact information for emergency services and utility companies—including your local propane supplier. You should also post instructions for turning off your propane, electricity, and water. (If you turn off your propane, contact a service technician to inspect your system before turning it back on.)
INSTALL A UL-LISTED GAS DETECTOR
To better prepare for any potential damage, install a UL-listed gas detector in your home, which will notify you if a leak ever occurs. Always follow the manufacturer's instructions when it comes to installation, location, and maintenance.
PLAN FOR COMMUNICATIONS
Keep a battery-powered radio handy, so you always have a way to receive updates on weather conditions. As storms approach, it's also smart to charge up your smartphones, so you have an additional tool for communication through a long power outage. Or, consider purchasing a propane generator so you always have reliable power, even during blackouts.
INSPECT DAMAGE CAUTIOUSLY
If a storm causes harm to your property, be careful when you assess damage as downed power lines, damaged gas lines, and dislodged propane tanks can lead to dangerous situations. In the dark, use a flashlight instead of candles to avoid combustion in the case of a leak.
IF YOU SENSE DANGER, CALL THE EXPERTS
Your utility company, fire department, and propane supplier have expert training, and should handle any potentially dangerous situations with your home's systems. Additionally, if a storm damages your property, it's a good idea to have a qualified service technician perform a complete inspection of your propane system, to ensure no harmful damage was done.
Resources: