California is prone to natural disasters of all kinds including wildfires, earthquakes, extreme heat and more recently, significant flooding. As climate change adds to the frequency and severity of these natural disasters, it's important to take steps now to ensure you and your loved ones are ready for anything.
The California Governor's Office of Emergency Services (Cal OES) wants to encourage all Californians to have a go-bag ready in case of an emergency.
Having a few essential items stashed away in a bag that's easily accessible, will help reduce the stress caused by an emergency.
GO-BAG ESSENTIALS
There are many items you can add to a go-bag but remember a few essentials to ensure you have what you need if you have to leave your home quickly.
Three-day supply of food and water for each member of your family
Cash
Medication
Cell phone charger
Important documents
First aid kid
Pet supplies

Food/water
Collar/leash
Carrier
Vaccine information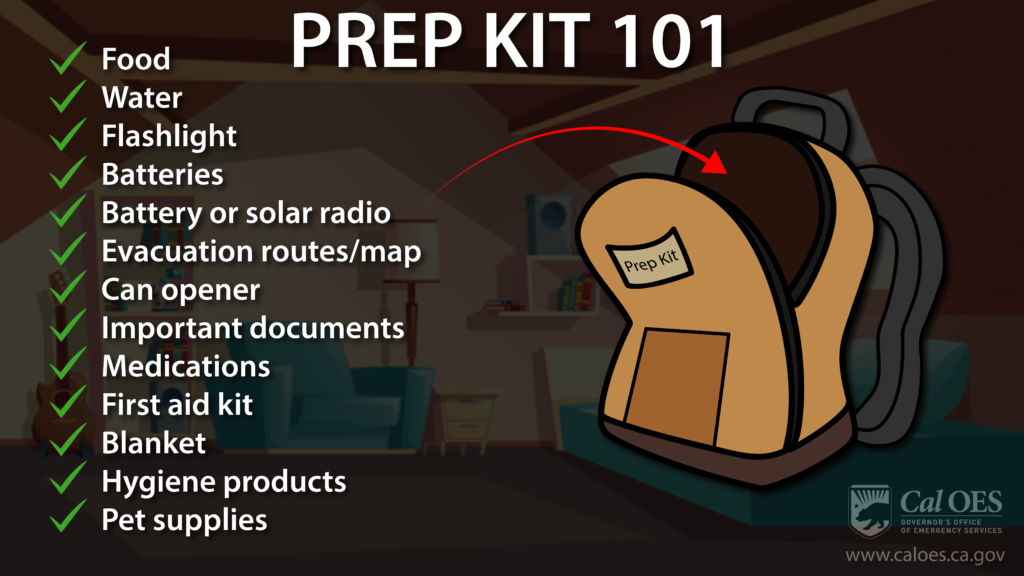 After building your go-bag, keep it in a place that's easy to remember and easy to grab in case you need to evacuate your home quickly. Maintain your go-bag by replacing expired items and reevaluate your needs every year and update the bag as needed.
ADDITIONAL RESOURCES
Additional go-bag information: click here
Animal preparedness: click here