While storms and hurricanes can be anticipated, earthquakes can hit at any time and anywhere. As Tropical Storm Hilary was approaching, on August 20, 2023, a 5.1 magnitude earthquake struck near Ojai in Ventura County.  
The California Governor's Office of Emergency Services (Cal OES) continues to actively encourage, educate and engage with Californians to respond to and recover from all disasters, including earthquakes. Enhancing California's enduring efforts to keep communities safe from earthquakes, the San Jose Earthquakes and Cal OES have partnered to increase preparedness for communities and businesses statewide.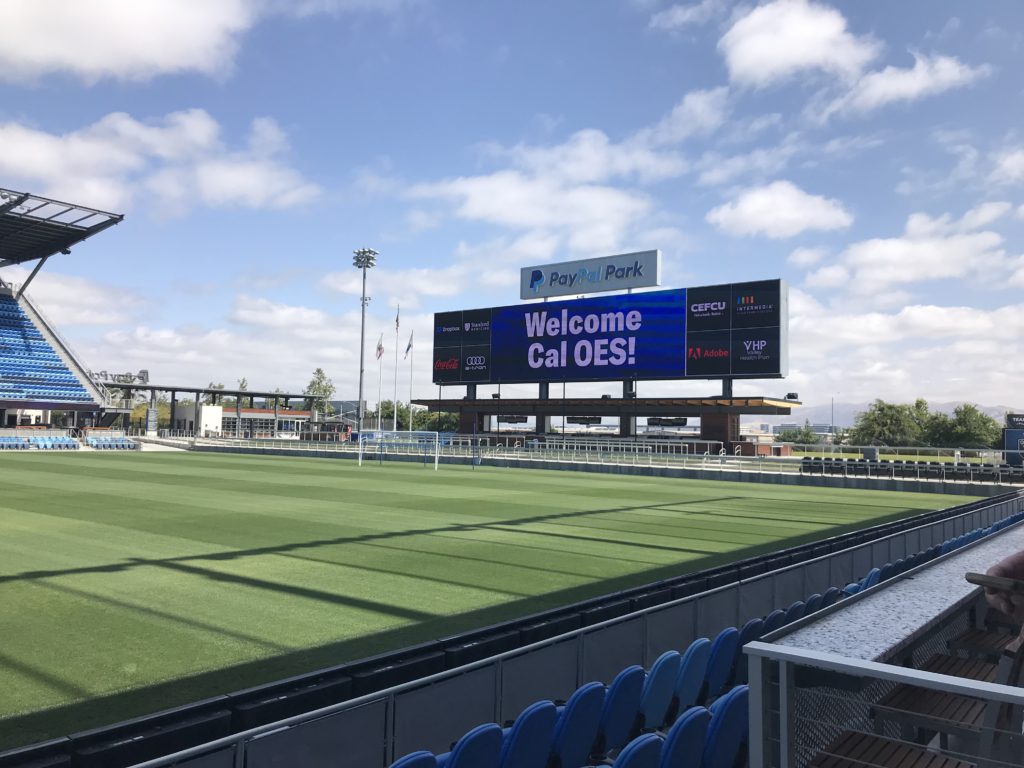 Join Cal OES and the Quakes at each home game located at PayPal Park for the remainder of the season to ride the "shake trailer," a mobile unit that simulates the intensity of a 7.0 magnitude earthquake. Fans and their families will learn and practice life-saving steps – drop, cover and hold on – so they can take actions to stay safe when shaking starts.   
Get ready to create seismic moments at the following games: 
August 30 vs. LA Galaxy

 

September 2  vs. Minnesota United

 

September 16  vs. Real Salt Lake

 

September 23  vs. Nashville

 

October 21 vs. Austin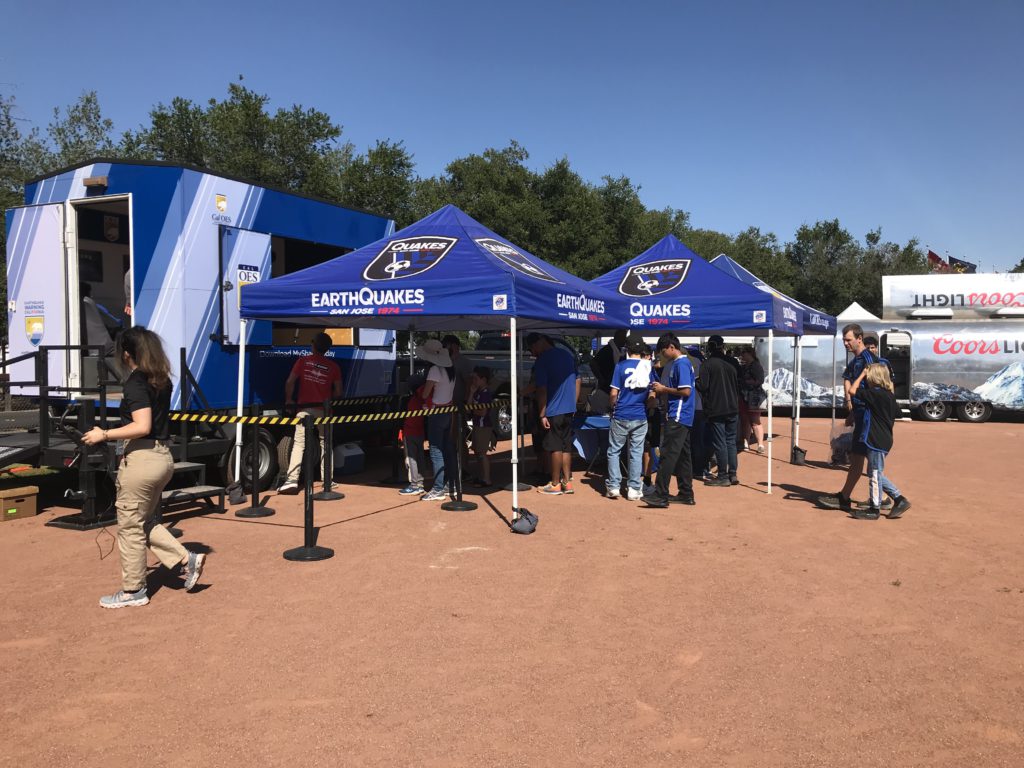 The partnership aims at promoting the state's Earthquake Early Warning System, which uses the latest technology, including smartphones applications, operating system features and Wireless Emergency Alerts (WEA), to provide individuals with an earthquake alert as soon as shaking is detected by ground motion monitoring in California.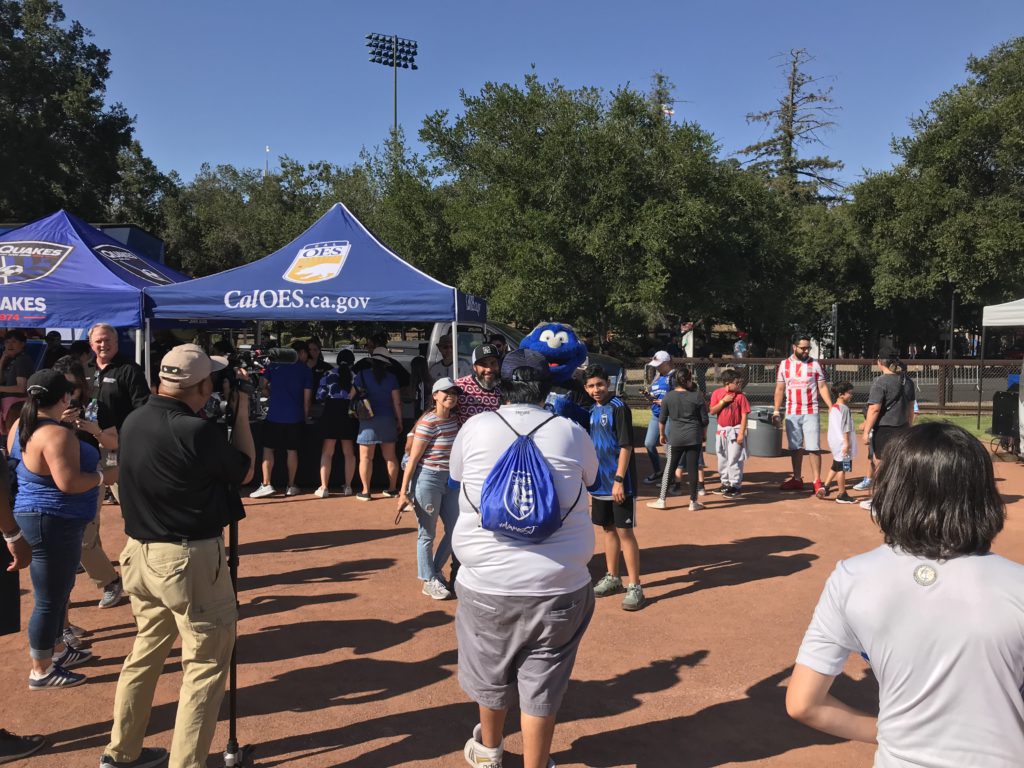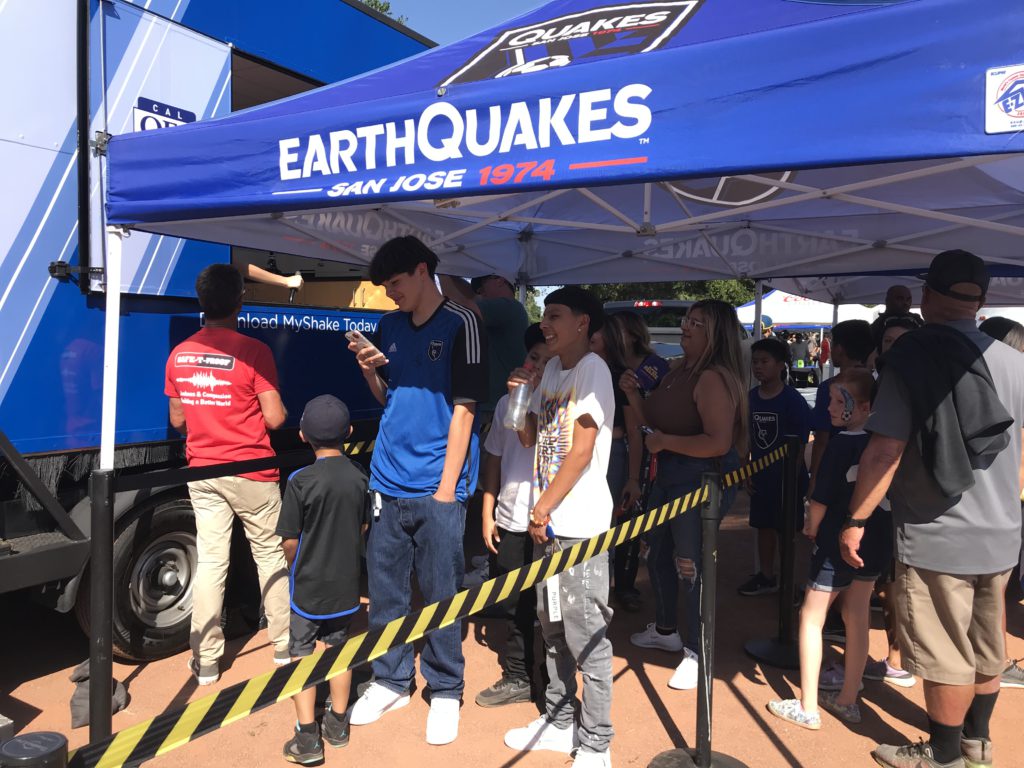 Cal OES and the Quakes, together, engage in community engagement programs and educational activations for fans that highlight earthquake preparedness in a variety of ways.