In this episode (#87) we talk with an expert on disaster mitigation. He is Professor Satoru Nishikawa, Disaster Mitigation Research Center, Nagoya University, Nagoya, Japan.  We had the opportunity to chat with Dr. Nishikawa about the topics that connect Japan and California – natural disasters. We each have a long history of disasters and as such, we each acknowledge we are disaster-prone. However, we don't just accept that fact; we are both actively involved in research and the development of new ways to mitigate, respond to, and recover from those emergencies. In fact, we have shared information with each other, learning from our collective experiences and share a common history of helping one another during times of need. Dr. Nishikawa talks about all of that and much more.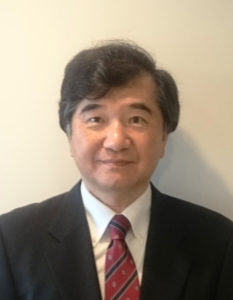 Dr. Satoru NISHIKAWA
Professor, Disaster Mitigation Research Center, Nagoya University
Dr. Nishikawa joined Japanese Government service in 1982 and has held various positions in the Japanese Government, the United Nations, Tokyo Metropolitan Government, as well as a number of international organizations. In 1992, he took the position of Senior Disaster Relief Coordination Officer at United Nations Department of Humanitarian Affairs (UN-DHA) where he coordinated international assistance to numerous disaster-stricken countries. In 2001, he was appointed as the Executive Director of Asian Disaster Reduction Center. After resuming Japanese government service in 2004, he held senior positions in the Cabinet Office and the Ministry of Land, Infrastructure, Transport and Tourism of Japan. In the wake of the Indian Ocean Tsunami in 2004, he coordinated the Japanese Government technical assistance to the affected countries. He was also the on-site coordinator for the Niigata-Chuetsu Earthquake in 2004. He hosted and coordinated the 2005 UN World Conference on Disaster Reduction where the Hyogo Framework for Action 2005-2015 (HFA) was adopted. In 2005, he proposed the Japanese Business Continuity Plan (BCP) guideline. He initiated the long-term regional recovery planning for Tohoku after the 2011 Great East Japan Earthquake. He was a member of the Advisory Group to the UN SRSG for DRR on the Post-2015 Framework for Disaster Risk Reduction and the Global Platform. He was the chair of the WEF Global Agenda Council on Catastrophic Risk. From 2013 to 2015, he served as Vice President of the Japan Water Agency.
He currently serves as:
Member, Science Council of Japan

Board Member, Institute of Social Safety Science

Board Member, Business Continuity Advancement Organization

Adviser, Japan Bosai Platform

Board of Trustees Member, Asian Disaster Reduction Center

Board Member, Save the Children Japan
Links
OCHA – UNITED NATIONS OFFICE FOR THE COORDINATION OF HUMANITARIAN AFFAIRS
MINISTRY OF FOREIGN AFFAIRS OF JAPAN
GOVT. HOLDS DRILL ON DISASTER PREVENTION DAY
The Great Japan Earthquake of 1923 (the Great Kanto Earthquake)
California Day of Preparedness 2018