State-Managed Debris Removal in Turtle Rock Park Now Complete
SACRAMENTO – Less than a year after the Tamarack Fire blew through parts of Alpine County including the small town of Markleeville where the beloved Turtle Rock Park Campground is located, debris removal operations managed by the California Governor's Office of Emergency Services (Cal OES) have reached completion.
In total, state-contracted crews removed more than 95.2 tons of debris generated by the Tamarack Fire. Included among the 95.2 tons of debris removed were 4.85 tons of burned metal, 45 tons of burned concrete, 19.5 tons of ash and debris, and 25.89 tons of soil.
"Turtle Rock Park serves as a vital recreational outlet for Alpine County residents and tourists from all over the world, having attracted hikers, bikers, disc golf devotees, and everything in between," said Ryan Buras, Deputy Director of Recovery Operations for Cal OES. "Thanks to the state recovery team's hard work in removing wildfire debris, the park is steps closer to reopening and welcoming back outdoor enthusiasts."
Located 29 miles south of Lake Tahoe and 32 miles west of Carson City, NV, nestled in the Humboldt-Toiyabe National Forest near Grover Hot Springs, sits the Turtle Rock Park Campground. In addition to being a nature-lovers wonderland, in recent years Turtle Rock Park has served as the starting point for several cycling races, including a grueling 103-mile course.
Just days before hundreds of elite cyclists were to descend on Turtle Rock Park for the start of the ride, on July 4, 2021, the campground found itself in the path of the lightning-sparked Tamarack Fire. The fire, which raged out of control for weeks in the rugged mountains straddling the California-Nevada border, ended up burning over 68,000 acres.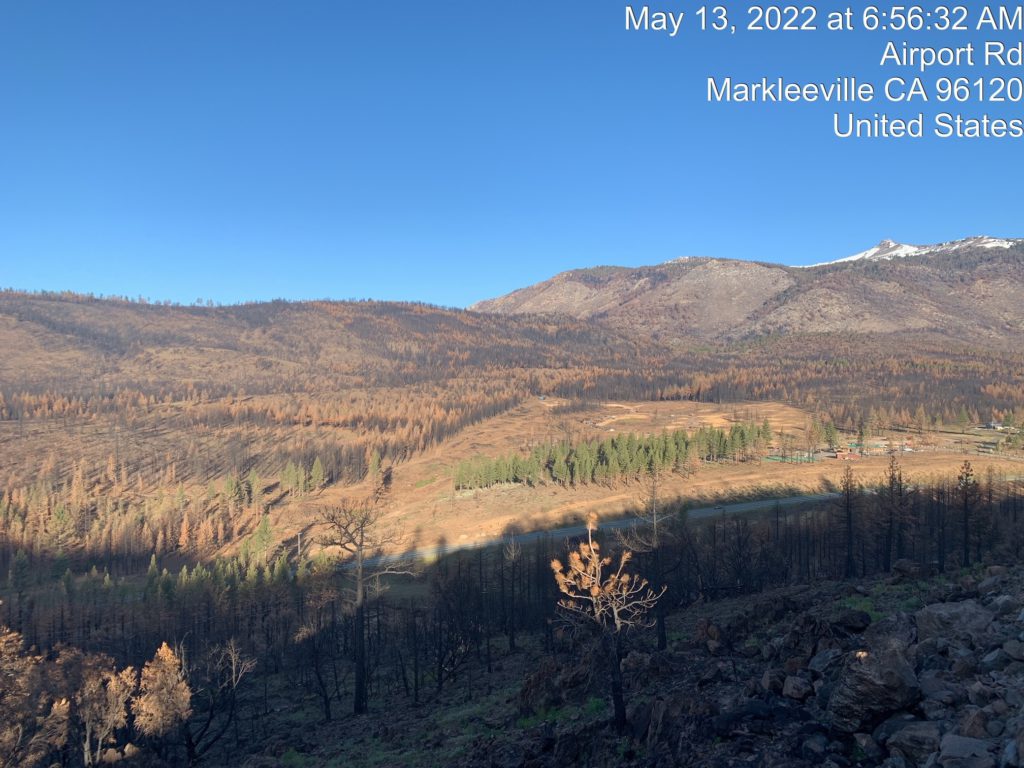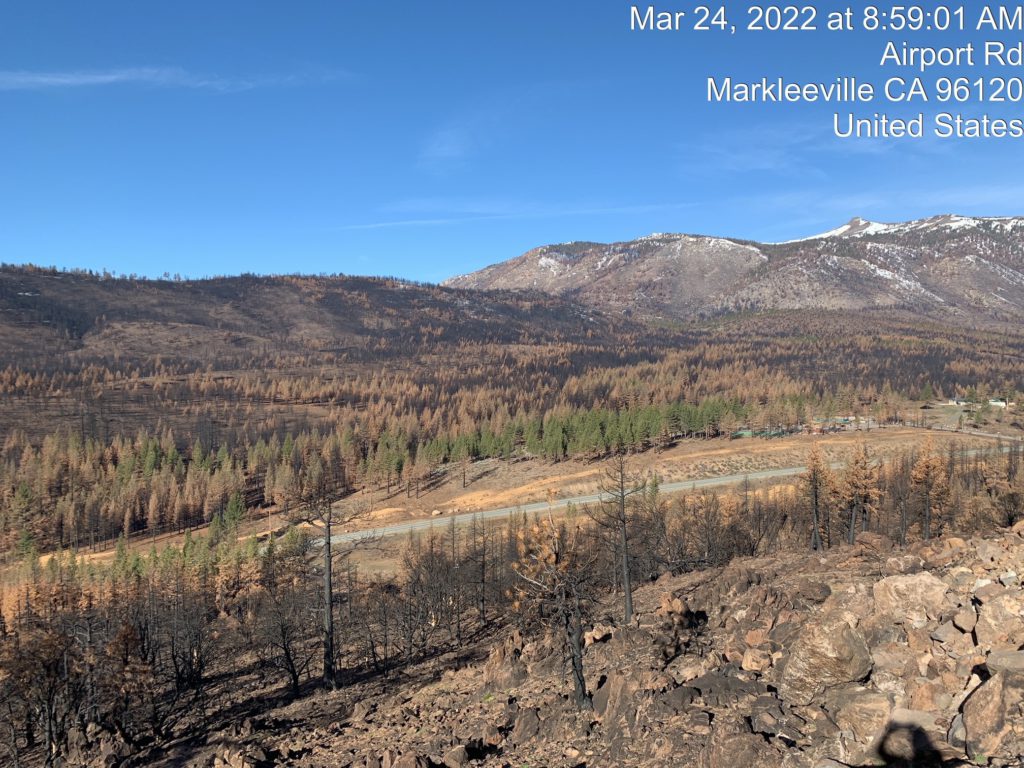 View of Markleeville During and After Hazardous Tree Removal Operations
An important part of the recovery efforts was the preservation of the park's unique cultural and environmental resources. To ensure these areas were untouched or had minimal impact during hazardous tree removal, state officials spent weeks putting protective measures in place.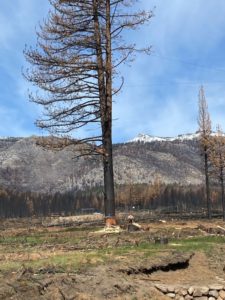 Metal and concrete waste from the park was also recycled, helping to save limited landfill space and allowing for the material to be beneficially reused.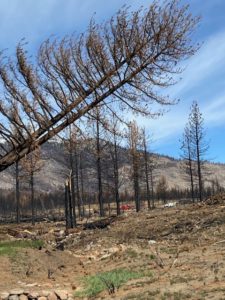 The final piece of debris removal operations kicked off on March 28, 2022, with the identification and removal of hazardous trees left behind in the wake of the Tamarack Fire. As part of Cal OES' comprehensive recovery efforts, crews removed a total of 3,751 hazardous trees in Turtle Rock Park, ultimately wrapping up tree felling and cleanup efforts on May 25, 2022.
Once state-managed debris removal operations reached completion in the area, Turtle Rock Park was turned back over to county officials to handle the final sign-off and reopening. Now, with all four participating properties returned to the county, this marks the end of the state's debris removal efforts in Alpine County.
Learn more about the Cal OES Recovery Division here.
###