As California prepares for what lies ahead with the arrival of summer and the peak fire months, the recovery work left behind in the wake of last year's historic wildfire season pushes on.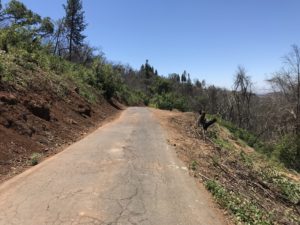 For Butte County in particular, cleanup continues in areas devastated by the 2018 Camp Fire, considered the deadliest and most destructive wildfire in California's history.
"As we continue moving forward in the Camp Fire recovery process, the reopening of another road is a reminder of the brighter days ahead for Butte County," said Cal OES Deputy Director of Recovery Operations Ryan Buras. "State and Butte County leaders are dedicated to ensuring a safe environment for the County to successfully rebuild."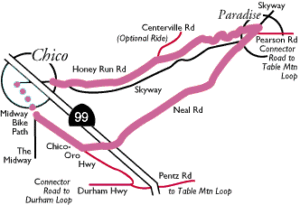 Three years after the Camp Fire tore through the Town of Paradise and neighboring communities, the well-traveled thoroughfare known as Honey Run Road is closer to reopening.
This legendary span of road, with its breathtaking views of Butte County, historic wooden bridge (currently being restored) attracting tourists worldwide, and infamous climb that serves as a tour de force for even the most experienced cyclists, had to be shut down following the Camp Fire. The lush green trees that once lined the stretch of county road had been transformed into dangerous and deadly pillars of timber that required skilled removal.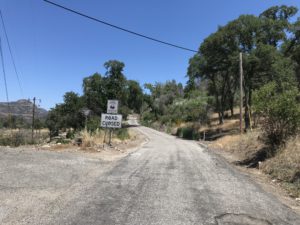 The California Governor's Office of Emergency Services (Cal OES) along with partnering state agencies including the Department of Resources Recycling and Recovery (CalRecycle) identified 2,256 hazardous trees for removal along Honey Run Road. Each tree was individually assessed by a Certified Arborist or Registered Professional Forester prior to removal.  Additionally, the environmental sensitivity of the Butte Creek Canyon required assessment and assistance from a range of specialists, including biologists, archaeologists, tribal monitors, all contracted under the State project.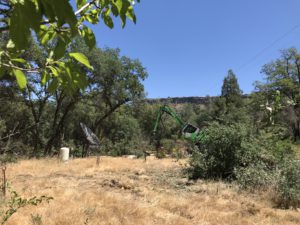 Of the 2,256 hazardous trees, a total of 769 were in the Town of Paradise and the remaining 1,487 were located in Butte County. All were subsequently removed by Licensed Timber Operators (LTOs).
"We are pleased to see another area in Town cleared of hazardous trees through the State's Hazard Tree Removal Program," said Town of Paradise Mayor Steve Crowder. "Our recovery depends upon the removal of hazards in order for us to rebuild, and the State's Hazard Tree Removal Program is doing just that.  We appreciate their efforts to work with us throughout recovery."
Butte County Public Works and Paradise Public Works are currently assessing the status of Honey Run Road to determine what additional measures are required for a safe public reopening.