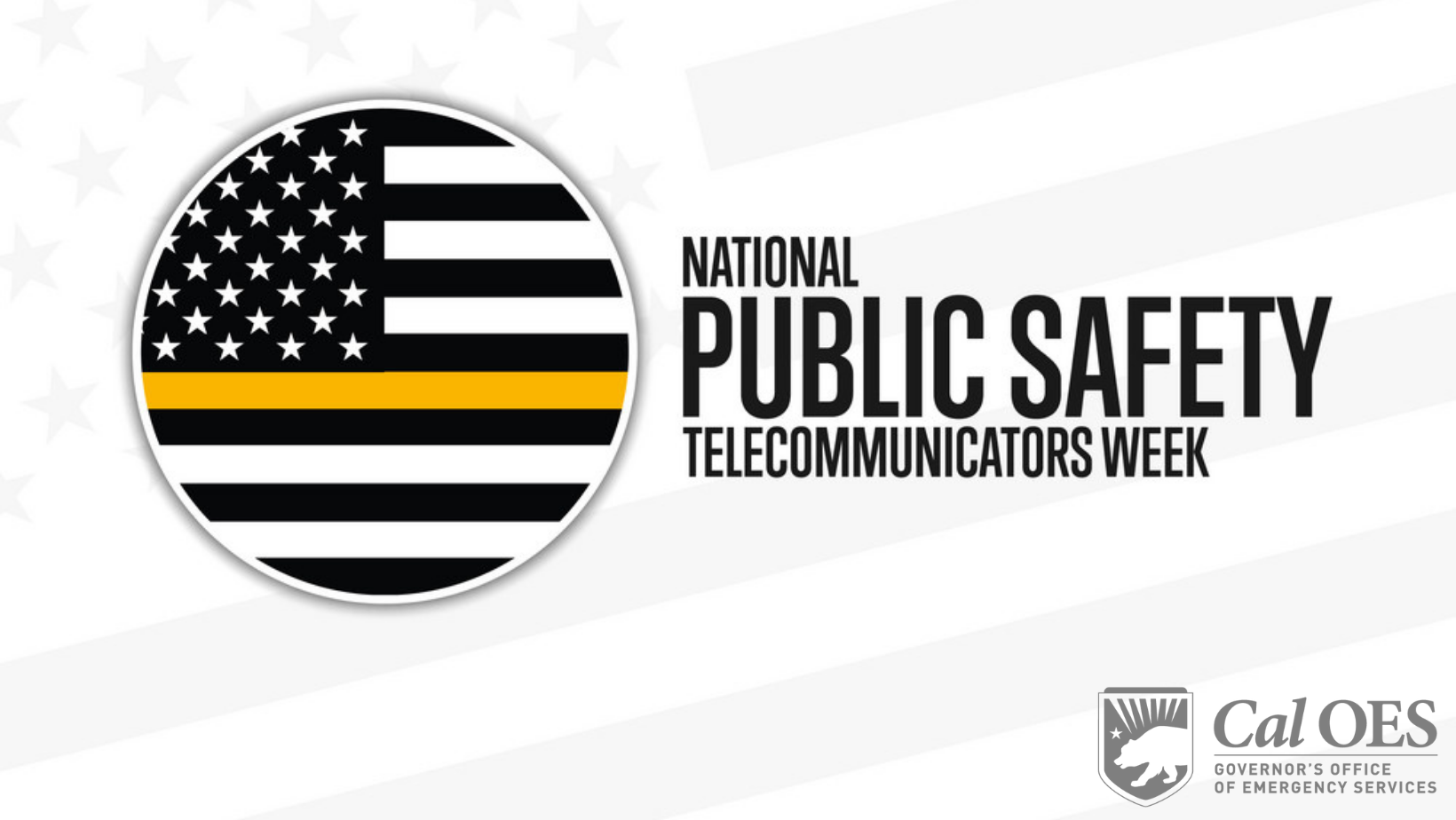 In honor of National Public Safety Telecommunicators Week (April 10-16, 2022), the California Governor's Office of Emergency Services (Cal OES) recognizes the vital and often unseen work of public dispatchers nationwide. These first responders serve as the essential link between the public and emergency personnel in times of crisis.
"Our public safety telecommunicators are really unsung heroes," said Cal OES Director Mark Ghilarducci."Dispatchers may rarely be thought of or recognized as the first line, yet they're a key part of the team that helps save lives. I'm proud of the work we serve, and very proud of the staff that we have."
As the state's leadership hub during disasters, Cal OES works hand in hand with local public safety dispatchers from local, state and federal partner agencies. This includes coordinating to respond, direct, and coordinate state and federal resources and mutual aid assets across all regions to support the diverse communities across the state and nation.
Specifically, Cal OES' Public Safety Communications (PSC) Division serves California by providing public safety communications to the State's first responders and oversight of the 9-1-1 system in California. PSC works year-round to deliver reliable and dependable communication services keeping the public connected during times of crisis. PSC also serves as California's point of contact for the design and development of the National First Responders Network (FirstNet) which provides broadband data to the emergency service personnel.
About 500 dedicated PSC Cal OES staff work statewide behind the scenes to ensure that these essential systems are there when needed.
As California celebrates the 54th anniversary of the 9-1-1 system, Cal OES continues to phase in new technology and advancements to better serve Californians. Known as NextGen 9-1-1, California is the first state to make updates to 9-1-1 calls. Learn more about NextGen 911: https://www.youtube.com/watch?v=VcZaeDS0uDE
Cal OES knows firsthand the work and dedication that goes into this job, from long shifts including weekends and holidays away from families to multi-tasking and listening intently during high stress situations.