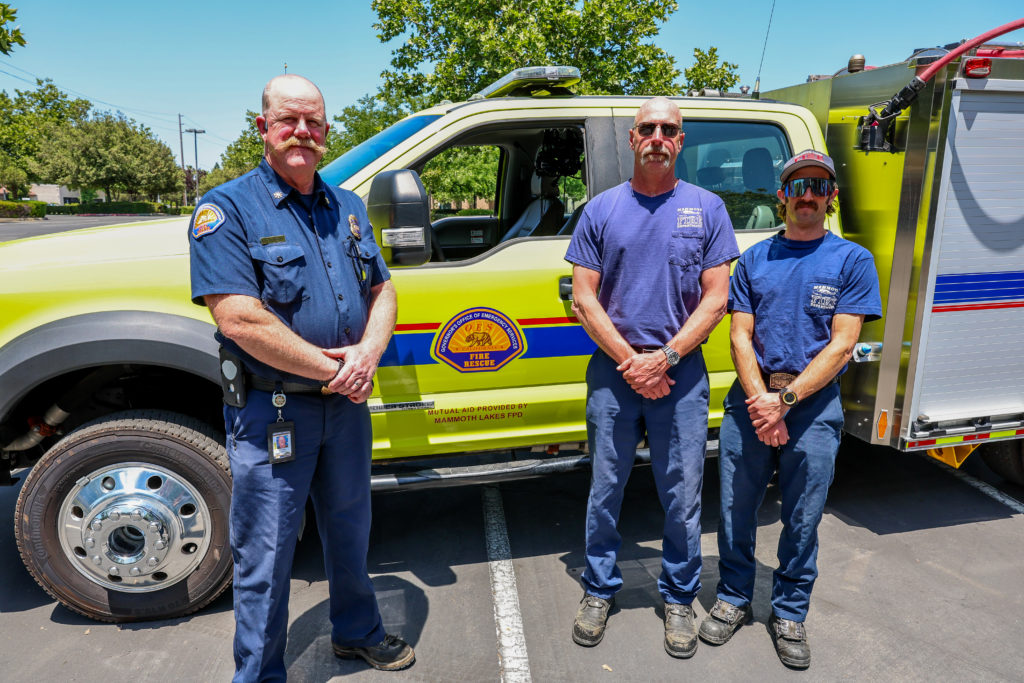 As the state prepares for the 2023 wildfire season, the California Governor's Office of Emergency Services (Cal OES) is taking proactive steps to help protect Californians and support local government fire agencies.
Cal OES recently announced the addition of a new Type VI fire engine into the California Fire and Rescue Mutual Aid System. Facilitated by Cal OES, the mutual aid system deploys a fleet of more than 270 fire engines to over 60 local government partners across the state, building on the state's capacity to respond to incidents of all types, including wildfires.
This new fire engine has been assigned to Mammoth Lakes Fire Protection District to maintain surge capacity during day-to-day duties and major events and emergencies.
"Adding Mammoth Lakes Fire Protection District as a partner in the state's mutual aid system is an enormous benefit," said Brian Marshall, Chief of Cal OES Fire and Rescue. "This engine can respond to all-hazard incidents locally and statewide."
Type VI engines are the smallest in the Cal OES firefighting fleet and are mainly used for quick attacks of wildland fires. They have the capacity to carry a four-person crew and carry extrication tools, like the jaws of life, for rescue missions.
Through the mutual aid system, each of these engines play an important part to save lives and protect property statewide.
"We're a very isolated community so it's hard for us to send too many resources out," said Scott Walker, Division Chief of Operations at Mammoth Lakes Fire Protection District. "Now we'll have a resource that we can very confidently send out with people and still have our area protected."
Through an agreement between Cal OES and local government fire agencies, the state permits the use of the fire engines for mutual aid response, temporary replacement for out of service engines, training and other local, state and federal needs.
Learn more about the Cal OES Fire and Rescue Fleet Division.