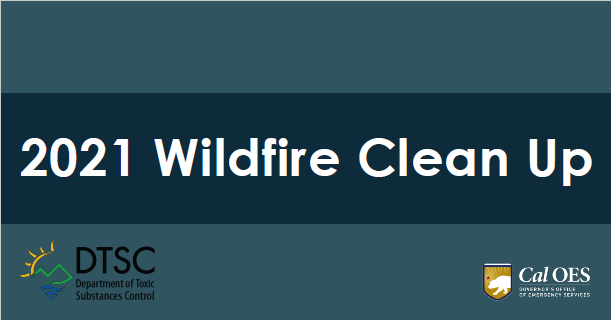 SACRAMENTO – Earlier this month, the California Department of Toxic Substances Control (DTSC) mobilized resources at the direction of the California Governor's Office of Emergency Services (Cal OES) for emergency Phase 1 cleanup operations to remove Household Hazardous Waste (HHW) from properties impacted by four wildfires this year.
"Although we are still in the middle of wildfire season here in California, recovery operations are already underway to remove hazardous waste from residential and commercial properties affected by this year's fires," said Cal OES Deputy Director of Recovery Operations Ryan Buras. "This is a positive step forward to help survivors during this challenging time. We will keep working together to support the community throughout this recovery process."
As northern California faces unprecedented wildfire activity, DTSC is currently working with local governments and state agencies to protect the public by removing HHW such as paints, cleaners, solvents, oils, batteries, pesticides, compressed cylinders and tanks, and easily identifiable asbestos.
Below, Cal OES is providing an update on the work being done to clear HHW from homes impacted by the following fires:
Tamarack Fire (Alpine County)
DTSC mobilized on August 4 for HHW removal in Alpine County
HHW work completed on August 6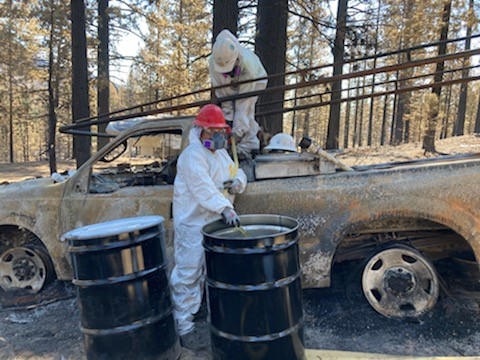 DTSC crews working in Alpine County following the Tamarack Fire
Beckwourth Fire (Lassen and Plumas Counties)
DTSC mobilized on August 9 for HHW removal in Lassen and Plumas Counties
HHW work in Lassen County completed on August 13, with a total of 83 properties assessed
HHW operations projected to commence in Plumas County on August 16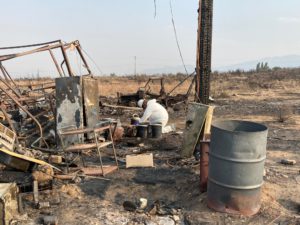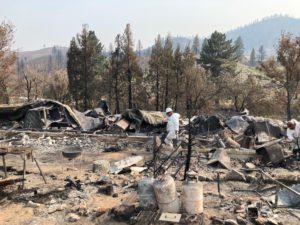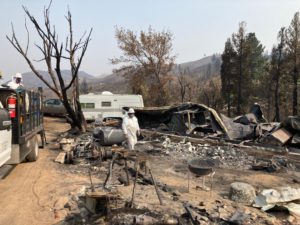 DTSC crews removing hazardous household waste from properties in Lassen County affected by the Beckwourth Fire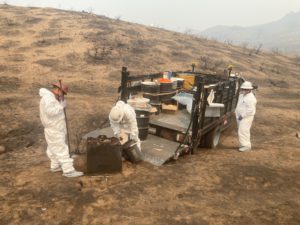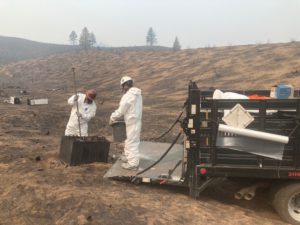 DTSC crews collecting solar batteries in Lassen County following the Beckwourth Fire
Dixie Fire (Butte, Plumas, Lassen, Tehama Counties)
Fire is still too active for assessments to begin, but DTSC is poised to begin recovery as soon as possible
Lava Fire (Siskiyou County)
Assessment in Siskiyou County is projected to start the week of August 16
The public can track the progress of statewide wildfire hazardous waste cleanup on a real-time dashboard mapping system. Information will be uploaded as soon as it becomes available.
Additional information on the Cal OES Statewide Debris Removal Program can be found here.
More information regarding DTSC's emergency response to wildfires and management of hazardous waste can be found here.
###