Survivors Participating in State Program Inch Closer to Getting Back on Property
SACRAMENTO — Marking another important milestone in helping Californians rebuild and recover after last year's record-breaking wildfires, the California Governor's Office of Emergency Services (Cal OES) today announced that it has cleared eligible debris from more than 90 percent of properties statewide.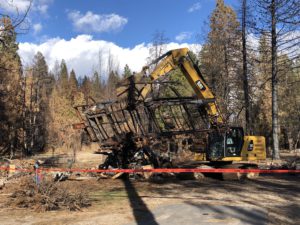 Through the State's Consolidated Debris Removal Program, administered by Cal OES and the California Department of Resources Recycling and Recovery (CalRecycle) in conjunction with participating counties, state-approved crews have cleared wildfire debris from 1,616 properties, or 91 percent, of the total 1,779 participating properties that stretches across 15 counties. Wildfire debris consists of contaminated soil, metal, ash, concrete, and hazardous trees.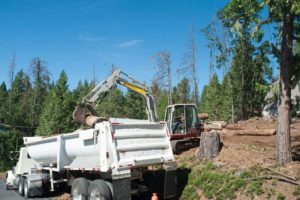 "As we approach yet another wildfire season, we remain motivated and determined in seeing recovery operations for the 2021 wildfires through to completion," said Cal OES Deputy Director Ryan Buras. "With dedicated federal and local partners at our side, the state looks forward in continuing to serve the communities that have been most impacted by these unprecedented fires."
Also of note, crews have removed over 26,000 hazard trees in wildfire-ravaged areas across California, ensuring a safe environment for communities to successfully rebuild. To date, over 50 percent of properties enrolled in the state's program have been cleared of dangerous trees.
2021 Debris Operations Dashboard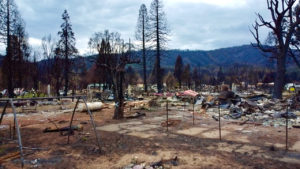 Wildfire survivors participating in the State's Consolidated Debris Removal Program can access an informational dashboard that provides details of the cleanup progress. This Debris Operations Dashboard for the 2021 statewide wildfires is updated every hour and provides users with the ability to sort by branch or county via the filters at the top of the page. Users can also search by address via the magnifying glass icon at the top of the map to learn of the debris removal status of their property.
2021 Wildfire Season Summary
In total, over 2.5 million acres burned in California last year, nearly double the amount scorched on average over the past five years. The biggest blaze in 2021, the Dixie Fire, broke out in July and burned for more than three months, spreading across communities and growing to become the second-largest wildfire in California history at nearly one million acres.
Last year, California's wildfire season experienced an unusually early start, after a dry winter and amid unseasonably warm temperatures. In January 2021 alone, 297 fires burned 1,171 acres on nonfederal land, which is almost triple the number of fires and more than 20 times the acreage of the five-year average for January. In July, more than three times as many acres had burned compared to the previous year through that date.
###